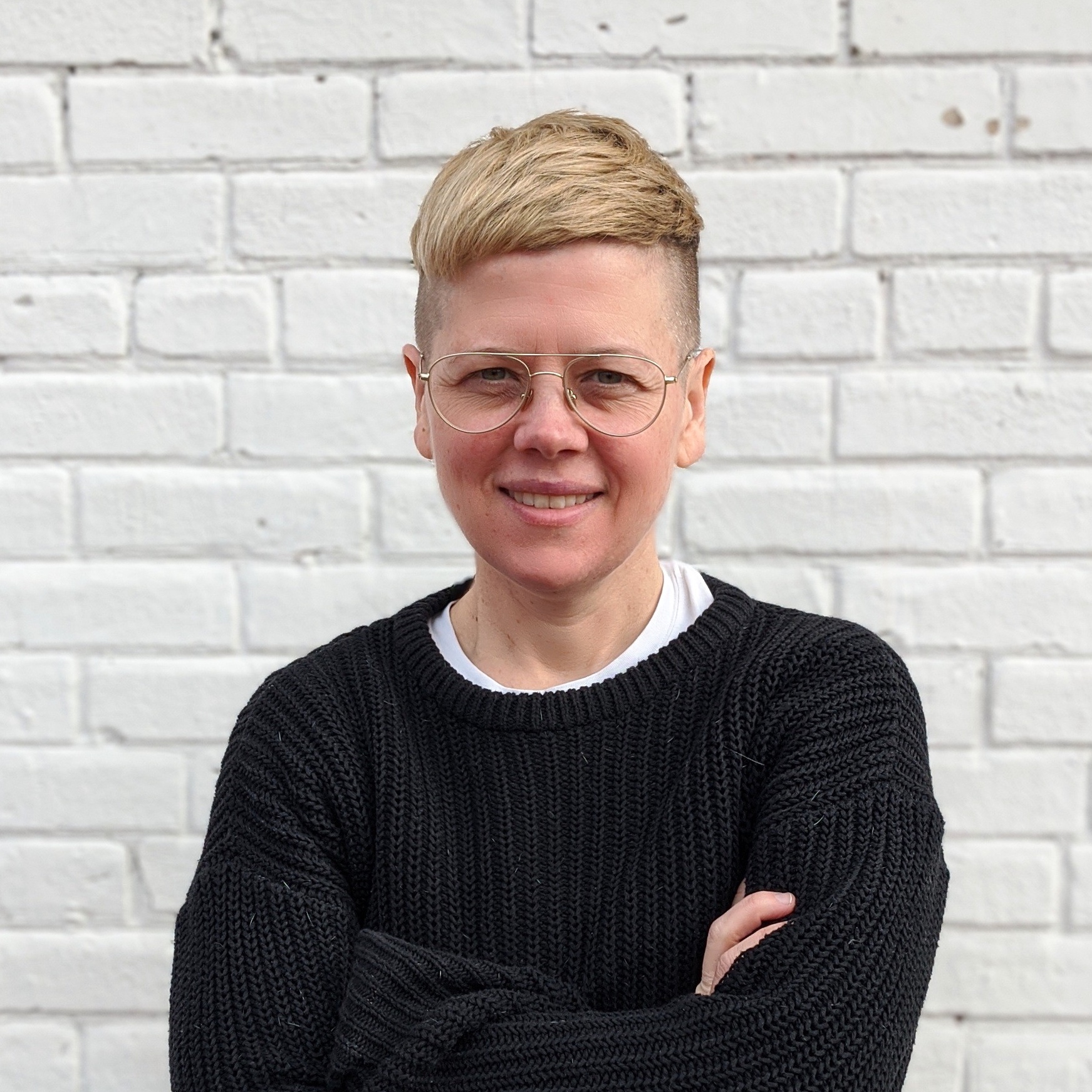 Kristin
Meet Kristin! Our first Canadian partner and a total breath of fresh air, Kristin's at their best when the salon is buzzing. For Kristin, amazing hair isn't just about hair, it means always having a great time with their clients and creating an unforgettable experience based on understanding, trust, and community. Inspired by the full picture, Kristin is passionate about perfectly tailoring your color-cut-style-maintenance combo to your hair journey. From naturally inspired lived-in colors, to the latest blonding techniques, Kristin is all about showing off (and enhancing) the dimension in your hair! Be sure to grab a spot with Kristin soon, we know your hair will never look better!
Pronouns: They/them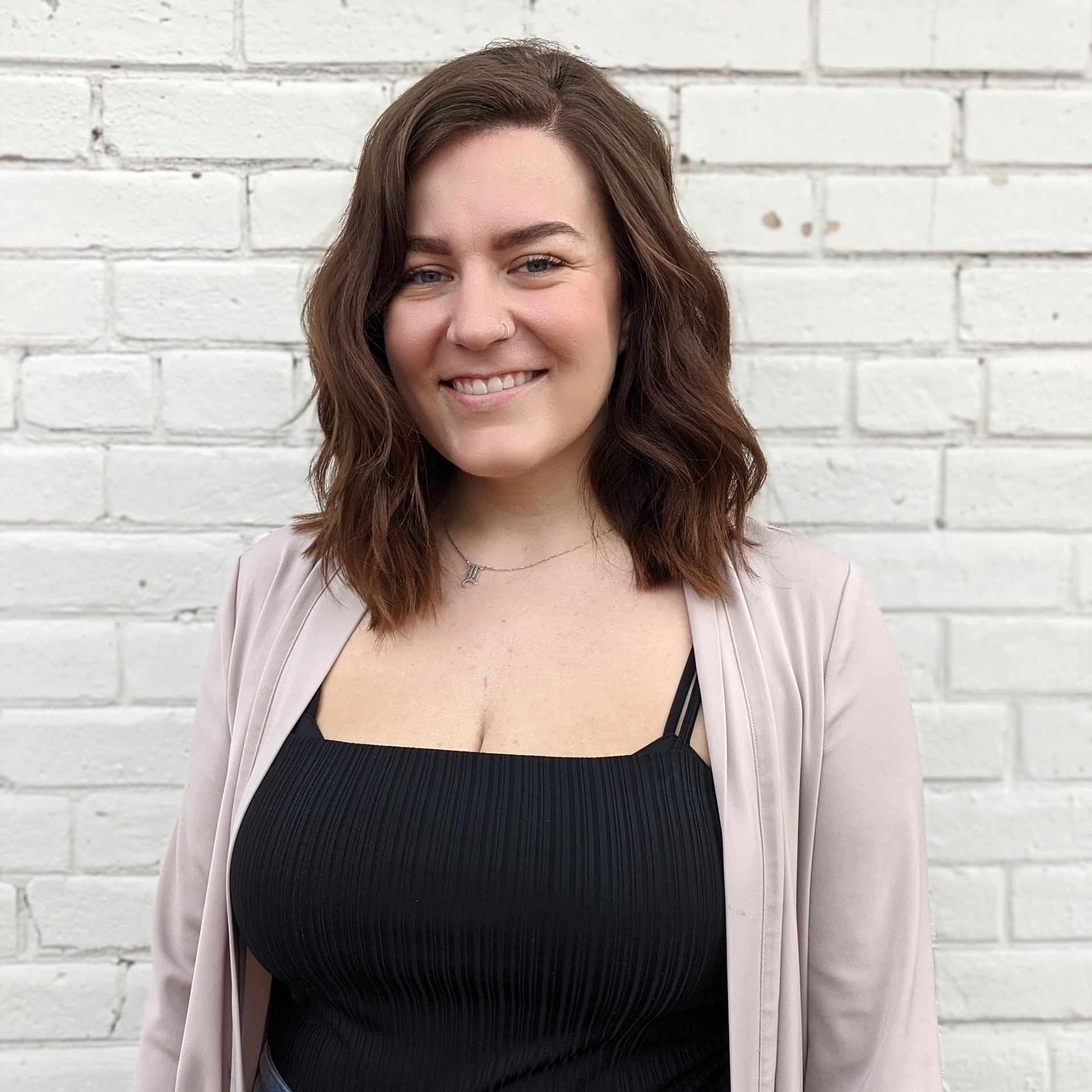 Lauren
Meet Lauren! Between her sweet, outgoing attitude, her love of all things creative–Lauren really knows how to make everyone she meets feel and look their best! Lauren's true hair love is all things blonding and colouring. She thrives working with natural and dimensional tones, and when she can create styles that keep you looking fresh for months to come. From blended lived-in colours to bright eye-catching blondes, this fox is super passionate about creating that perfect #hairgoal. When she isn't behind the chair, Lauren is living her best life whipping up something delicious in the kitchen, cheering on the Raptors, or exploring the great outdoors. So if you're looking to start your hair journey with a stylist who feels like your BFF, Lauren's the one for you!
Pronouns: She/Her
Angelina
Meet Angelina! A quintessential rebel with the sweetest heart, it's obvious that Angelina's trademark is somewhere between rock 'n roll edge and artsy boho chic. With tons of experience under her belt from LA to TO, Angelina truly thrives when it comes to embracing texture, movement, and allowing your personal style to shine through. With a love for bright copper tones, creating dimension through blonding, enhancing natural greys, and thinking outside of the "typical" colour box, Angelina never shies away from any #hairgoal. Spending time with this eclectic Fox will definitely leave you feeling inspired, with some new music to check out, and looking your very best!
Pronouns: She/her
Melissa
Meet Melissa! As our favorite nerd, Melissa is down to talk your ear off about all things video games, comic books, movies, and of course, hair. For this Fox, understanding the science behind your specific hair goals is what it's all about, and science has never been more fun! Passionate and extensively trained in all things color and texture, it's safe to say that there's no hair too curly or transformation too big for Melissa. With a soft spot for goal worthy colour corrections, dimensional brunettes and lived-in blondes, Melissa's attention to care for your hair is beyond comparison. So bring your copy of GamePro and get ready to feel and look like your best self!
Pronouns: She/her
Andrea
Meet Andrea! Warm, friendly, and a total dreamer at heart, Andrea is the down-to-earth artist you never realized you needed and simply can't live without. With an eye for detail, experience in the worlds of fashion and theatre, and a whole lot of industry leading training under her belt, Andrea understands the balance between reaching your goals while always maintaining the health of your hair. From bold vivids and pastels to perfectly blended blondes, and everything in between, it's obvious that Andrea is incredibly passionate about every hair colour journey. Be sure to book with Andrea now- you won't regret it!
Pronouns: She/Her